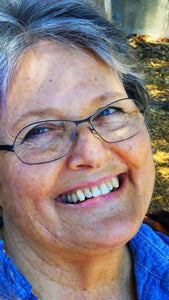 Zoom Consultation on Education & the Arts
I am now offering 40 minute Zoom consultations to parents and teachers on such subjects as:
Kindergarten & Grades 1-4: Classroom setup, Scheduling, Activities & Curriculum
Storytelling
Festival celebration
Block Crayon use
Waldorf water painting
Beeswax modeling
Chalk drawing
Intro to Knitting, Crochet, Sewing
Class play: playwriting, production, acting, costumes
Puppetry (many kinds)
 My qualifications include:
M.A.Ed. in Waldorf education (I am a Waldorf graduate)
45 years consulting with parents interested in Waldorf education & experience as an educator, parent, & grandparent
Experience teaching: kindergarten (for 8 yrs.) & grades 1 through 8
I have taught in several Waldorf schools and homeschools
Founded and ran a Waldorf-style homeschool in Italy
Founded and helped formulate Waldorf schools in Ashland, OR & Boston, Mass
I have been an artist all my life & an author for many years.
10-year experience in the theatre (stage, TV, and film) as a teacher, costumer & puppeteer.
I wish to share my experiences as an educational and life consultant& so am offering 40 minute Zoom sessions for only $50.