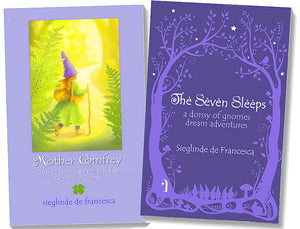 Set of Mother Comfrey and The Seven Sleeps - 2 New Gnome books published in 2023
Yes, Sigi published two gnome books in 2023!
Now you can catch up on your collection of her Gentle Gnome books by buying the two new books, Mother Comfrey (plus bookmark) and The Seven Sleeps. This duo is temporarily available at a special price.